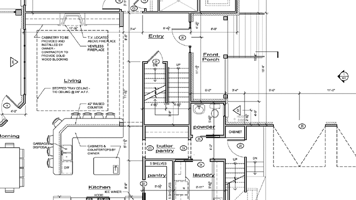 "I have found his work to be of the highest quality and have taken his work into the field seamlessly"

New Construction
Private Residence -- Newberry, SC

The First Phase of this project consists of a Detached Garage and Workshop, with a full Guest Apartment above, and view to Lake Murray.

Private Residence -- Lexington, SC

Located on lake Murray, this family vacation retreat consist of entertaining spaces on two levels, and a Guest Suite on the Upper Floor.

With views to the Lake from all public rooms, this home takes maximizes its location on the Lake.

From the grand approach up the drive to the large gallery space for entertaining, this stately residence located on 5 acres, provides a private and dignified environment typical of a European manor.

This variation of a classic farmhouse blends contemporary space with country charm on a private wooded lot.

Private Residence -- Lexington, SC

Nestled deep on a private wooded lot, this home takes advantage of the site with views to all sides.

Private Residence -- Chapin, SC

With views of the Lake from every room in this residence, and a large open floor plan, this home is ideal for entertaining.
Learn More...
You can see some renovation & remodeling case studies, by clicking here: Renovation & Addition Case Studies >>>
Or, you can see some other case studies, by clicking here: Case Studies >>>
Or, you can get more information on the services we offer by clicking here: Residential Design Services >>>