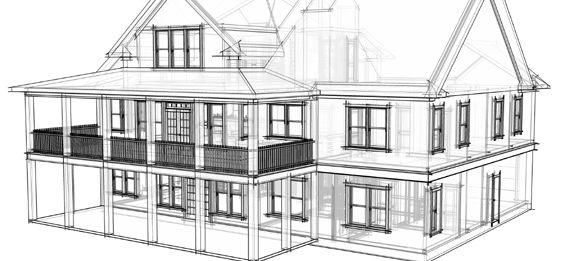 "We enthusiastically recommend your company to anyone who needs creative solutions or wants a stunning design!"

Design Consultations
Have you ever thought:
"If I could get some design assistance by an architect, my project would look great..."
Well, now you can! You can work directly with an architect at YOUR home, solving YOUR design problems. Whether it is an hourly consultation or an all day design session, we can help solve your design dilemma.
You can use your design onSite consultation for any design issue you may have, including:
New Homes
Additions & Renovations
Kitchens & Baths
Garages
Porches & Decks
Outbuildings & more!
design onSite
For our clients who may not need full Architectural services, but would like some professional design assistance, we offer a unique consultation process called a design onSite consultation. A design onSite consultation is a fast and easy way to bring the services of an architect to your home utilizing 2D and 3D computer technology in a cost effective approach to solve your design dilemma.
design onSite is an interactive design consultation between you and a licensed architect, at your home, site or in our studio, developed to start your project off right. The consultation typically consists of a 2 to 4 hour meeting at your home, employing a combination of hand sketching and computer work in both 2D and 3D, developing the design right before your eyes.
With your direct input, changes are made as you request them, avoiding delays and resulting in a final design that meets your goals and requirements. Ideal for Additions and Renovations, Kitchens and Baths, and New Homes, you can use the consultation to start gathering pricing information before you commit to developing a full set of architectural drawings that may not meet your budget.


Project Types
New Homes
For New Homes, we can come to either your new site or your current home, you can come to our studio, or we can work together over the internet. Depending on the size and scope of the project, we may divide this consultation into more than one meeting.
Additions and Renovations
For Additions and Renovations, we come to your home, documenting the existing conditions and determining the feasibility of the proposed renovation or addition.
Kitchens and Baths
Kitchen and Bath designs are ideal candidates for a consultation. We look at a broader range of options than just cabinets and countertops, and can help you determine if walls can be moved and /or where to relocate fixtures.
Consultation Benefifts
Fast & Easy
You donít have to wait to see a final design before you tell us what you do or donít like. Meeting and designing directly with you allows us to make revisions right before your eyes, resulting in a process measured in days, not weeks.
Cost Effective
Avoid the expense of developing a full set of plans, only to find out that you need to make revisions to get it to work with your budget. Use the consultation to start gathering pricing information and to determine the scope of the final drawings.
Professional Architect
Many people are intimidated by the cost or process of traditional architecture. The consultation is designed to remove as many of those barriers as possible. Our entire process is designed to put you at ease and in control. It's only the first step in a process designed around Owner Empowerment.
The Big Picture
We discuss your other goals you may have for your home. We sketch out a Master Plan that makes sure this phase of work doesn't interfere with future plans. We discuss your budget, family dynamics, timelines, and anything else that affects the design and construction Ė to get your project started right.
3D Visualization
Utilizing the latest software and computer equipment, we are able to generate both 2D and 3D computer models to aid in the visualization of your dream.
Consultation Types
We do offer two different types of consultations for you to choose from, depending on your needs:
Basic Consultation
A design onSite basic consultation is perfect if you are looking for a little design direction, assistance or guidance and do not need a more detailed set of drawings to get pricing information from. A single site visit / working session, consisting of verbal discussions and/or hand sketches is the format of this consultation.
Deluxe Consultation
A design onSite deluxe consultation is for someone who wants to determine the feasibility of their project within the context of the existing conditions and budget, and wants to be able to start gathering pricing information from contractors. This consultation consists of a series of site visits / working sessions, including computer documentation, to develop the design, with additional documentation and detailing prepared for each working session off site.
Get Started!
Schedule Your Initial Consultation
If you are ready to experience the same outstanding results as our other clients, please contact us today to get started developing your dream home. I invite you to take a few minutes to check out the rest of our website. You can start by learning more about the kinds of clients we work with and the issues they face by clicking here: Is This For You >>>
We know you will be very impressed with our professionalism and our ability to deliver results.
To schedule your initial consultation with von Ahn Design, LLC, call us at 803.518.2281, or contact us online today!
FREE Architect Comparison Worksheet
Sign Up!
Sign up to receive the FREE Architect Comparison Worksheet, containing the 20 questions you need to ask your architect or designer before you get started on your project, and get the latest tips and design trends delivered right to your inbox.
We hate spam as much as you! We will never rent, sell or otherwise share your information with anyone! You can take your name off our list any time you wish.
Residential Architecture & Design
Custom Home Plans
Remodeling, Renovation & Addition Design
Design Consultations
Kitchens & Baths
Find Us On Facebook!