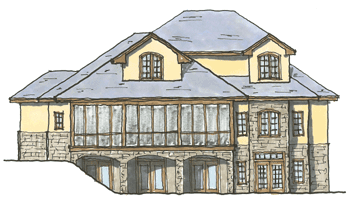 "We are excited about the prospect of our addition and were impressed with the plans and your work."

Contact Us
We are located at 153 Chapin Road in Chapin, SC. Our office and showroom is a one stop destination for residential construction & remodeling, with an extensive selection of Cabinets & Countertops, as well as Hardware, Flooring, Tile & Plumbing Fixtures.
Need More Information?
If you are interested in getting some more information about how we can help you with your project, then use the following form to request more information by clicking here: Request Information >>>
Ready To Get Started?
If you are ready to get started to design your dream home, then schedule your initial consultation by clicking here: Schedule My Consultation >>>
Map & Directions
If you are need to know how to find our office, then check out our maps and directions by clicking here: Maps & Directions >>>
Contact Us
To contact us, please feel free to contact us via phone - 803.518.2281, via email, or by mailing us at 153 Chapin Road, Chapin, SC 29036