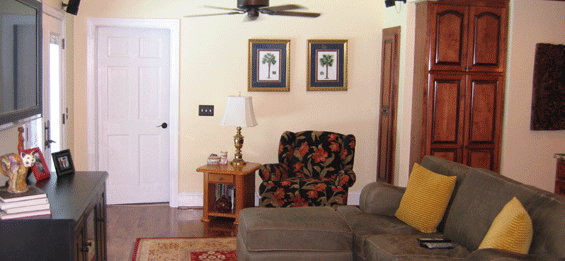 "We were amazed with vision displayed with regard to our wants and needs."

Custom Renovation & Addition Design
Tired of fighting over one bathroom?
Need more cooking space in your kitchen?
Need more space?
A home renovation or addition can be an easy and inexpensive way to increase your living space and improve your quality of life! Whether your family is growing or you'd like to boost the resale value of your house, we can help design your home for the way you live.
Specializing in Residential Architecture & Design
We have a wealth of experience providing quality service to homeowners and have extensive knowledge in residential construction techniques. We specialize in Residential Architecture & Design and have worked on a variety of project types, including:
Whole House Renovations & Additions
Main Level Renovations & Additions
2nd Story Renovations & Additions
Attic Renovations & Conversions
Family Room Renovations & Additions
Master Suite Renovations & Additions
Kitchen Renovations & Additions
Bathroom Renovations & Additions
Garage Additions
Guiding You Throughout the Process
In addition to providing a customized designed for you and your home, our skilled custom home design experts will help you along in every step of the process by:
Listening to Your Needs
Documenting Your Existing Conditions
Providing Ideas and Designs for Development
Revising the Design Based on Your Input
Detailing Your Designs
Coordinating the Selections of Materials and Finishes
Creating Specifications for Construction
Developing the Necessary Permit and Construction Drawings
Assisting You with Contractor Selection
Observing Construction
Executing Your Directions to the Letter
See the Difference
"Homes Designed For the Way You Live!"
It's your home! It should reflect your needs and lifestyle. To help guide you through the design process, we combine our professional expertise with state of the art computer technology. But our greatest resource for generating outstanding results is simply listening to you.
Custom Home Design Experts
At von Ahn Design, LLC, we specialize in custom residential architecture and will shape your home into the space you've always wanted. Our designs combine elegance and style with comfortable simplicity and a respect for tradition. We believe in a comprehensive approach to architecture and are as comfortable with modern styles as with timeless classics.
Experience
We bring professional training and knowledge to residential design, offering a truly unique process of developing your dreams into your dream home. As custom designers, we create unique designs for each individual client, enabling you to receive a custom, one of a kind home based on your specific requirements.
Professionalism
von Ahn Design, LLC is the architecture firm Lake Murray & The Midlands trust when looking for an architect. We're proud of the relationships we've forged and our role in forming the community. We take tremendous pride in our designs and will work alongside contractors and other design professionals to see your space fully realized.
Quality
Our commitment is to creating long-term relationships with our clients by maintaining the highest standard of quality in designing and building. We can work with you from conception to completion to ensure the project exceeds your expectations.
Get Started!
Schedule Your Initial Consultation
If you are ready to experience the same outstanding results as our other clients, please contact us today to get started developing your dream home. I invite you to take a few minutes to check out the rest of our website. You can start by learning more about the kinds of clients we work with and the issues they face by clicking here: Is This For You >>>
We know you will be very impressed with our professionalism and our ability to deliver results.
To schedule your initial consultation with von Ahn Design, LLC, call us at 803.518.2281, or contact us online today!
FREE Architect Comparison Worksheet
Sign Up!
Sign up to receive the FREE Architect Comparison Worksheet, containing the 20 questions you need to ask your architect or designer before you get started on your project, and get the latest tips and design trends delivered right to your inbox.
We hate spam as much as you! We will never rent, sell or otherwise share your information with anyone! You can take your name off our list any time you wish.
Residential Architecture & Design
Custom Home Plans
Remodeling, Renovation & Addition Design
Design Consultations
Kitchens & Baths
Find Us On Facebook!