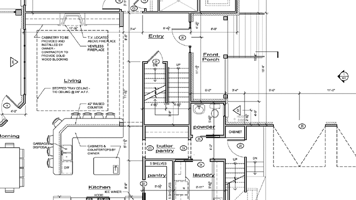 "We were amazed with vision displayed with regard to our wants and needs."

Renovations & Additions
Private Residence -- Hilton Head Is., SC

Located on the ocean, this 30+ year old residence was in need for a makeover. Through a complete interior remodel and rear addition, the new homeowners will have many years of entertaining and vacationing to look forward to.

Private Residence -- Gaston, SC

This family home for more than 30 years had reached its limitations and was in need of a remodel for the next generation.

Private Residence -- Camden, SC

An original tractor barn turned weekend cottage was quickly becoming cramped, and when the couple decided to have their wedding at the house, time was running out. Five months later, the five room cottage was transformed into a modern residence just in time for the wedding.

Private Residence -- Chapin, SC

Located in Timberlake Plantation, this homeowner used our design onSite consultation to explore the feasibility of making a few changes to their existing home.
Learn More...
You can see some new construction case studies, by clicking here: New Construction Case Studies >>>
Or, you can see some other case studies, by clicking here: Case Studies >>>
Or, you can get more information on the services we offer by clicking here: Residential Design Services >>>