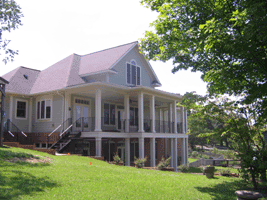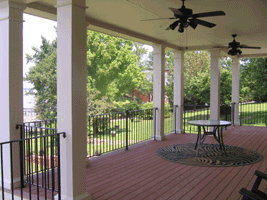 "He listened very intently and provided a design that met our requirements the very first time."

Designing Your Dreams
Your Design - Let Us Help You Get There
Unlike a typical architect or architecture firm, we are not egotistical and will not impose our overall ideas onto your project. We believe that a successful project is one that provides you with a design that suits you, and provides you with the best home for your needs and lifestyle.

Communication is a critical component of the design process. By carefully listening to your wants and needs, and asking you questions relating to your family and lifestyle, we are able to develop the best design for you. Throughout the process we will offer you different solutions and options to your design dilemma, allowing you to determine the design direction.

Throughout the entire process, you are in control. If your ideas change, or you donít like something, we modify it accordingly. This results in a final design that is unique to you and your family, and that is truly your design.
Designing Your Dream Home
von Ahn Design, LLC aspires to create homes designed for the way you live. Before getting deluged by the amount of decisions necessary to achieve this goal, we want you to feel confident and knowledgeable about the dream home you are planning.
Your home is an extension of you and your family. A well designed home should compliment your lifestyle, making everyday tasks easier, allowing you to spend more time doing the things you love.
Before we can bring your dreams to life, we want you to feel comfortable throughout the journey.
Where To Begin?
For most people, one of the most overwhelming aspects of the project is the sheer number of decisions that need to be made, and when they need to be completed. Because of this, we have developed a unique step by step process of guiding you from the early design stages until the completion of your project.
It All Starts With An Initial Meeting
The process begins with a brief meeting with you, to discuss your project in further detail and to determine the applicable services and drawings. An exploratory discussion often greatly clarifies your particular needs, resulting in a new space that better serves you and your family Ė space that fits your lifestyle and future needs.
To maximize the success of this meeting, you will use our exclusive "Design Questionnaire" to assist you in prioritizing the elements of your new home, and to begin the design discussion.
At the conclusion of this meeting, we develop a formal proposal, for your review, outlining the scope of work, schedules, fees and any other pertinent information for your project. Upon your acceptance of this proposal we would get started on your project, or you may choose to decline our proposal and go in a different direction.
Learn More...
You can learn more about the "Homes For Life" process, by clicking here: The "Homes For Life" Process>>>