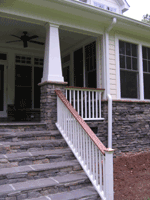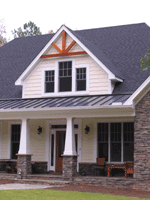 "He is very good at what he does. He is a very good communicator"

Our Community
Community Involvement
von Ahn Design, LLC believes in the importance of giving back to the community. We believe that it is our obligation to give back to those who have given so much.
Life Lessons
As active members of Our Lady of the Lake Church in Chapin, SC, and volunteers at the Irmo Chapin Recreation League, we take great pride in working with our youth and teaching them the important life lessons, including ethics, respect and teamwork.
Contribution
von Ahn Design, LLC was proud to help organize, sponsor and volunteer for the Alex's Lemonade Stand at the Little Mountain Family Reunion. We are very proud that with hard work and generosity of the community, we were able to raise several thousand dollars for this wonderful charity.
We are also proud to have sponsored and contributed to the American Cancer Society Relay For Life. These organizations do great things to assist families struggling with these illnesses, and we are proud to help in any way we can.