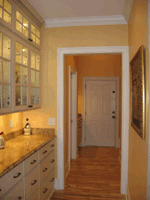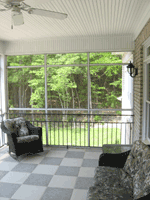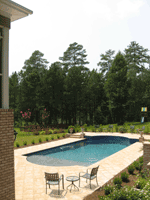 "Clear drawings, 3D modeling, sectional detailing and detailed notes on the plan provide detailed information"

The Construction Drawings
The construction drawings are the graphic & written record of decisions made during the design process.  They consist of the final drawings, details and specifications and are used to communicate the design intent for construction.
I was told all I Needed was a "Permit Set"
Unfortunately, many people are given inaccurate information, thinking that all they need is a "permit set" of drawings. A "Permit Set" contains the minimum standards required by the local building department.
While they may be acceptable for the local building department, keep in mind that they lack the necessary quality control specifications and details that are necessary for a successful project.
Without these details, it is impossible for a builder to know exactly what you want to build, and to provide you with an accurate price. This lack of information results in change orders and cost overruns, and an overall unhappy homeowner.
Because of this, they are inadequate for construction unless you are an experienced builder.
You can learn more on the importance of a good set of Construction Drawings by clicking here: How to Prevent Your Dream Home From Turning Into A Nightmare
What to look for in a good set of Construction Drawings
How can you identify a good set of construction drawings?
A complete set of drawings will include any final drawings, details and specifications to communicate the design intent for construction. They should be drawn to scale and dimensioned to minimize questions during construction.
Accurate and concise information is critical – duplicated information or unnecessary details only confuse the scope of work. Coordinated documents are essential to minimizing construction delays, misunderstandings, and subsequent cost overruns. Coordinated documents are consistent from sheet to sheet.
A good set of Construction Drawings will include:
Title Sheet
Floor Plans
Roof Plan
Exterior Elevations
3D Axonometric Views
Building Sections
Wall Sections & Details
Electrical Plans
Foundation Plans
Detailed Specifications
Learn More...

You can learn more about the specifics of each drawing by clicking here: The Drawing Checklist >>>

Drawing Packages

We offer (3) basic drawing packages as a starting point for all our clients. During our initial interview, we will discuss these three basic plan packages and develop the package that is best for you.

"Builder's Set"

These drawings consist of the minimum requirements needed to build a house. Although these drawings are what are typically provided by most drafting companies, this is the minimum standard for drawings and are intended for use by those in the building trades, or by those with previous construction experience because they do not incorporate construction quality control features.

"Full Set"

These drawings are intended for construction by an experienced Residential Builder with solid references and a cooperative attitude, in a negotiated bid or construction management contract.

A significant number of design and material choices must be communicated to the Builder separately from the drawings. Although these drawings can be used for competitive bid, it is not recommended.

"Custom Set"

These drawings are intended for those needing or desiring a complete and detailed set of plans. They are suitable for construction under all circumstances, including competitive bidding to multiple Builders.

A "Custom Set" is ideal for those who are unable to make regular site visits during construction or will have limited time to make decisions during construction.